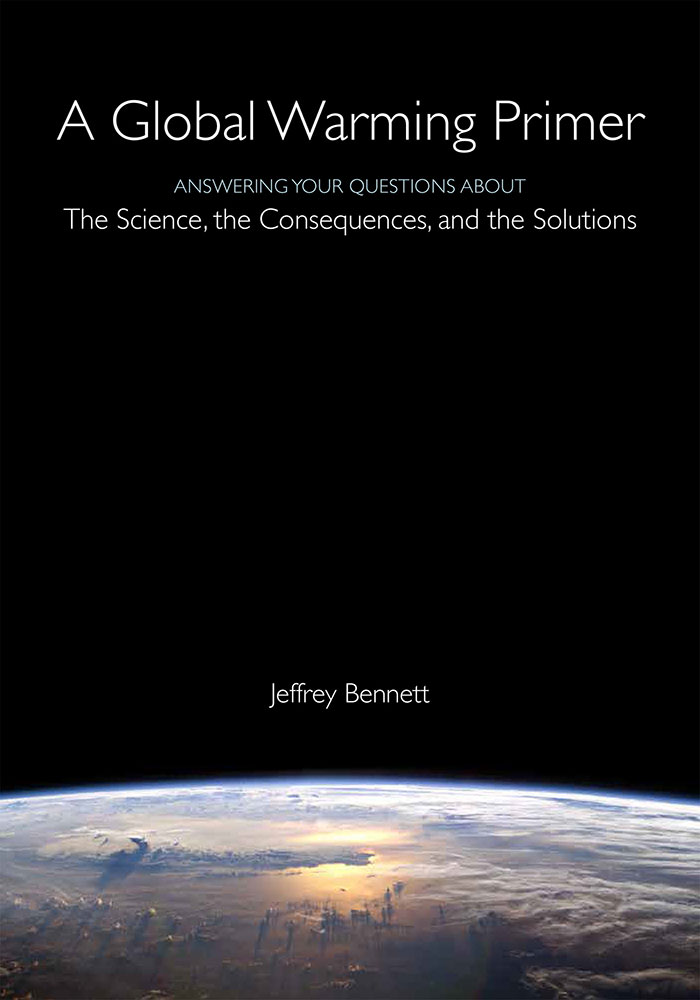 Note: This Primer is also
available in book form as a
full-color paperback for only
$15 (retail); more details here.
Introduction
1 – The Basic Science
2 – The Skeptic Debate
3 – The Expected Consequences
4 – The Solution
5 – A Letter to Your Grandchildren
Acknowledgments
To Learn More
"Human history is more and more a race between education and catastrophe."
— H. G. Wells, 1920
There are far too many great resources on global warming for me to list them all in one place, but I'll offer a few of my personal favorites, by category:
Books for Adults
If you only read one additional book on global warming, I'd recommend The Discovery of Global Warming by Spencer Weart (Harvard University Press, 2008), which details how we've learned what we know simply and clearly. Dr. Weart also has posted an extended version of the book here.
Books for Children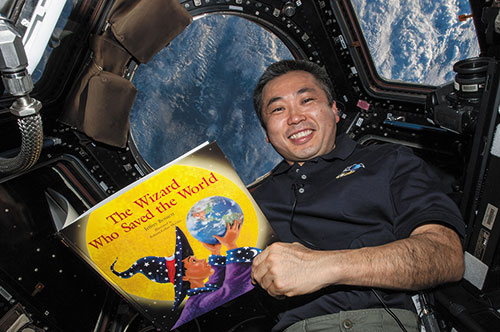 I hope you won't mind if I recommend my own, The Wizard Who Saved the World (Big Kid Science, 2011). It explains the basic science of global warming while offering children an optimistic and inspirational view of our future and how they can contribute to it. The book was selected for launch to the International Space Station as part of the Story Time From Space program, and was read from orbit by Japanese astronaut Koichi Wakata. A video of his reading is posted here.
Video
For a great general overview of the topic in about 45 minutes, I recommend episode 12 ("The World Set Free") of the updated Cosmos series with Neil deGrasse Tyson, available on Netflix and elsewhere. The National Academy of Sciences has produced a video set (26 minutes total) called "Climate Change: Lines of Evidence" that summarizes the evidence for global warming. If you have more time, you can watch the Showtime documentary series Years of Living Dangerously, which has nine hour-long episodes.
Web sites
climate.nasa.gov: NASA maintains this site focused on global climate change with outstanding summaries and regularly updated news.
skepticalscience.com: For questions beyond those addressed in this book, the Skeptical Science Web site is the place to go for answers. Especially see their list of "climate myths" in the left column.
climatecentral.org: The Climate Central Web site has a compendium of almost everything you might want to know about global warming and all the latest news.
www.ipcc.ch: This is the place to find the latest reports from the Intergovernmental Panel on Climate Change, which represent the work of thousands of climate scientists from around the world.
A few of many other great sites include climatecommunication.org, realclimate.org, c2es.org, yaleclimateconnections.org, and
www2.sunysuffolk.edu/mandias/global_warming/.
For those interested in looking beyond global warming to other important issues that will affect our children and grandchildren, I suggest checking out www.contractwiththefuture.org.
Finally, you can find additional materials, including information about booking me to speak on this topic, at my personal website: www.jeffreybennett.com.